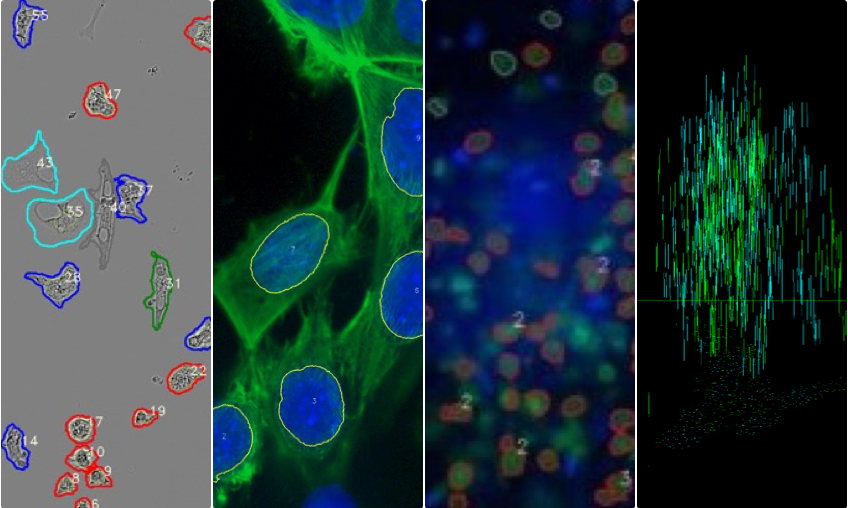 Quantification of features in cell images
The most exquisite combination of human knowledge, experience, and AI image analysis for science teams engaged in life science.
---
COUNTING
automatic cell counting quantification of cells in various types of biological samples.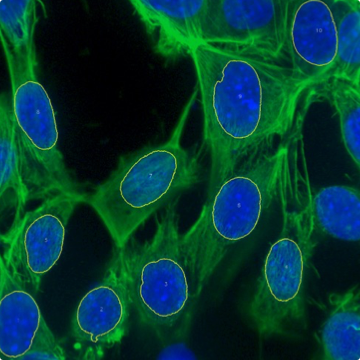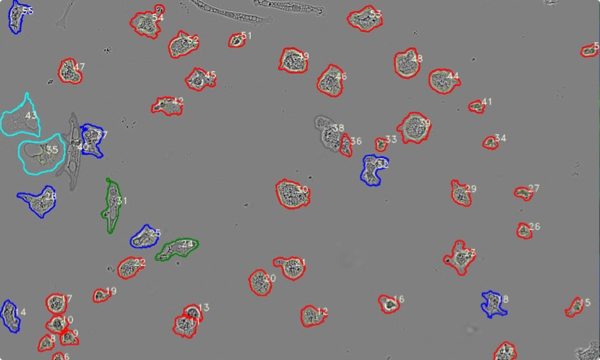 Customization and flexibility
---
PUNCTA
The recognition and analysis of distinct point structures, within a given field of view.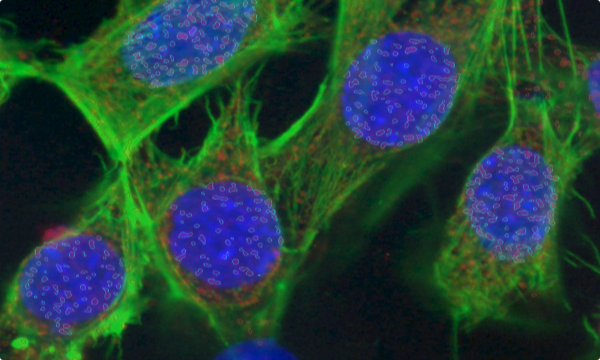 Puncta in the nucleus and in the cytoplasm
---
green = original NeuN image
blue = original SOX2 image (enhanced signal)
contours:
grey = NeuN cells
red = "SOX2 positive" NeuN cells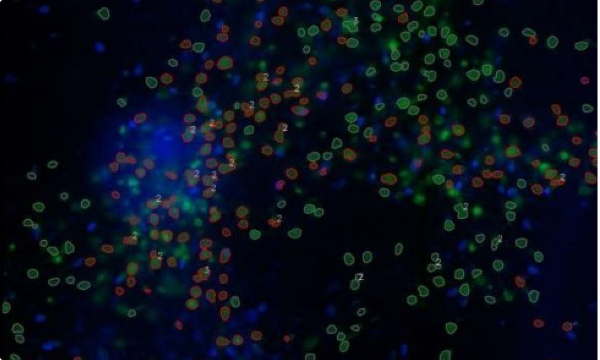 ---
gray = puncta on green channel
blue = puncta on green channel having already signal in red channel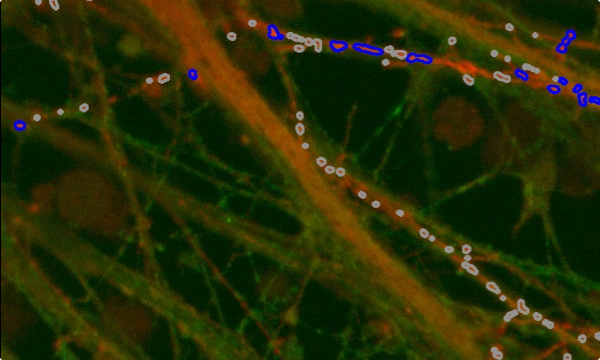 ---
PHENOTYPING
automatic determination of cell phenotype
Red = round
Grey = cluster
Blue = ameboid
Green = stick (rod)
Cyan = faint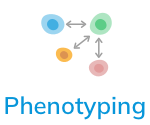 Monocromatic images
---
Blue = multicore
Cyan = rod
Red = dead
Magenta = round
Yellow = amoeboid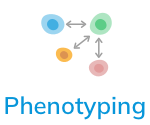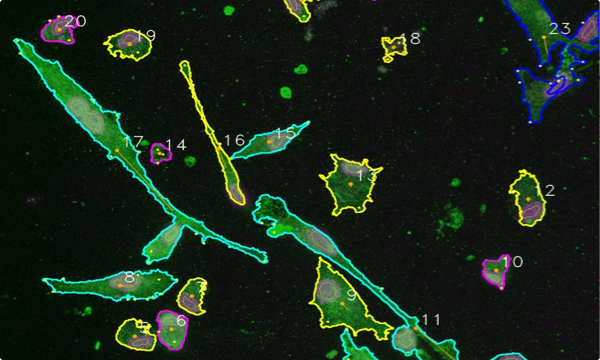 RGB images
---
Z – SLICING
enabling the reconstruction and quantification of the entire sample volume
Puncta through z-slices in nucleus (blue lines) and cytoplasm (green lines)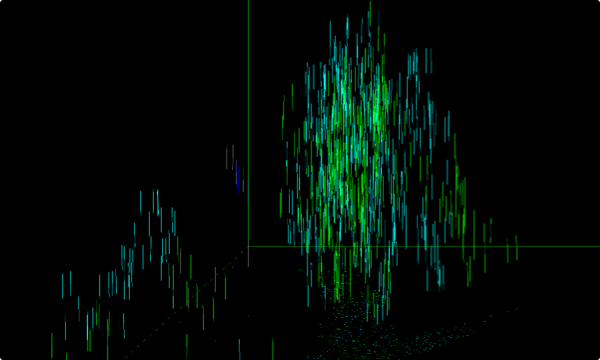 ---
T – SLICING
reconstructs and quantifies structures over time points. It enables the analysis and visualization of dynamic changes in structures within time-lapse datasets.
How cells change their phenotypes and positions over time.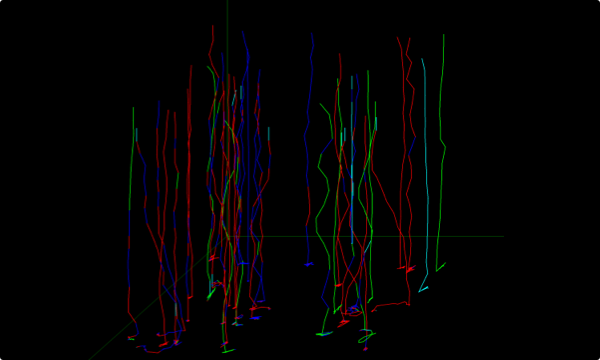 ---
STATISTICS
data analysis
3D spatial animation of two different marker segments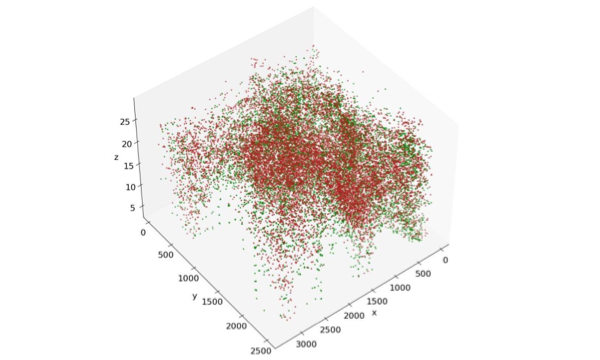 Signal measuring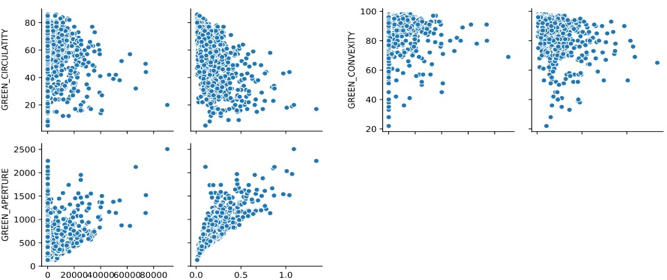 The correlation between data sets
---